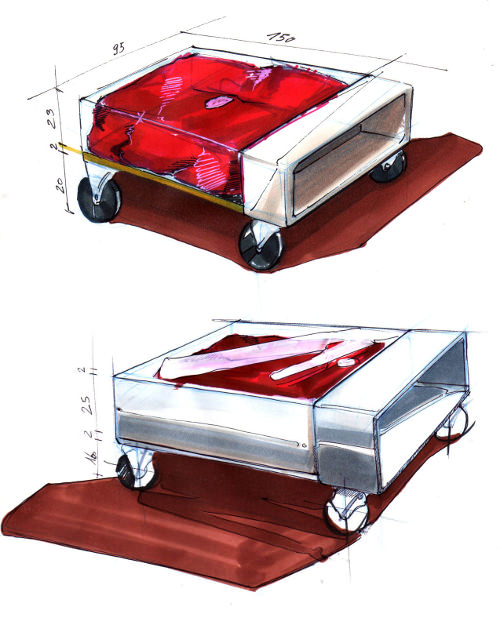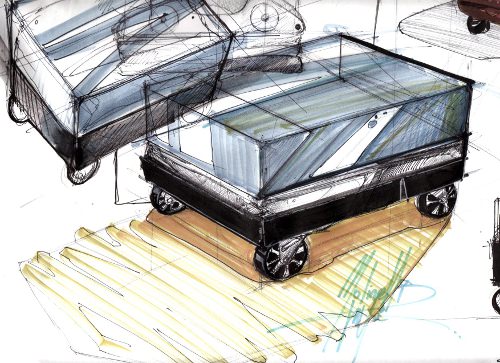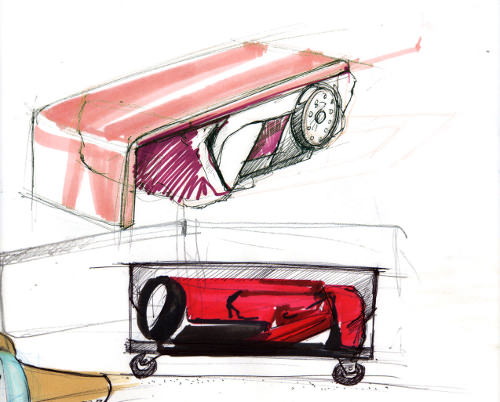 Siapa menyangka bangkai mobil bekas bisa dijadikan hiasan di rumah Anda, salah satunya adalah mobil Ferrari yang dijadikan meja kopi ini.
Charly Molinelli mendapatkan ide ini dari salah seorang pelanggannya yang menginginkan desain yang spesial untuk diletakkan di depan rumahnya.
Pria berkebangsaan Prancis ini pun kemudian mencari mobil bekas Ferrari dan juga meja kayu yang diberikan roda untuk diberikan kepada pelanggannya tersebut.
"Sangat sulit mencari sebuah Ferrari yang benar-benar sudah remuk untuk dibuang. Mungkin Anda bisa membayangkan bahwa hal itu tidak terjadi tiap hari,"ujarnya seperti dilansir
The Sun,
Selasa (22/11/2011).
"Saya memutuskan untuk membuatnya sendiri dengan beberapa bahan seperti kayu, semen, cat dan tentu saja pernis. Kami ingin tetap menerapkan konsep daur ulang," pungkasnya.
Charly

Molinelli of Molinelli Designs created an awesome crashed Ferrari

table

using

a totaled Ferrari and a

coffee table

.


sumber :http://international.okezone.com/read/2011/11/22/214/532654/mobil-ferrari-didaur-ulang-jadi-hiasan-meja